Why, even Oprah, needs someone to hold her accountable?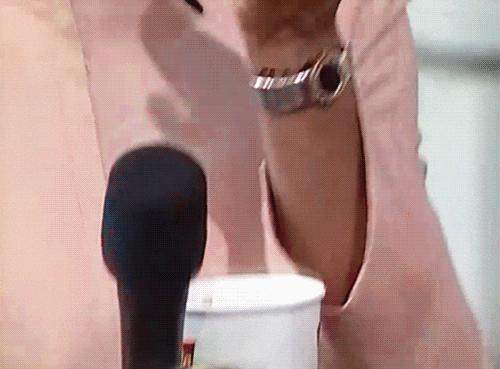 It's not a mystery that I love Oprah. Like, L-O-V-E. She's been the center of black excellence, and especially back women excellence for years. I admire her in ways that you do - for her success, her love for giving + her ability to shoot a magazine cover like no other.
But outside of the norm, I LOVE her infectious personality, her value of friendship + relationships, and her oh so easy ways of dropping some "chill bump wisdom". Speaking of this, and of course getting to the point of this post, here's something Oprah has said about something I believe is key to success - mentorship:
...I think mentors are important and I don't think anybody makes it in the world without some form of mentorship. Nobody makes it alone. Nobody has made it alone… – Oprah
If you didn't know, one of Oprah's oldest and most memorable mentors was Maya Angelou. Yes, MAYA. ANGELOU. [Oh, what I'd give to be just a coaster under a glass in this room.] Here's what Oprah said about Maya after her passing:
"She was there for me always, guiding me through some of the most important years of my life," – Oprah
But, the biggest lesson in all of this is that although you think you've got it, the hard truth is, that even when you're Oprah you can't navigate this world alone. Whether its the real world, love, life, relationships or even business. And business, friends, is why I was compelled to write this post.
'When you learn, teach. When you get, give' " – Maya
I am sure you're asking at this point, what are you getting to "Taylar"? My point is this, YOU need a mentor-coach-accountability partner to elevate you in business and I want to be the "Maya to your Oprah". I desire to help you get to the next level, because I want us all to win. I want you to make the money you've always desired, with the freedom you never thought could be yours...
"Taylar's coaching sessions are a mixture of tough love, precision, efficiency and discovery. I was able to see why I was frustrated in business... Taylar has an amazing gift — tough love... If I hadn't met with Taylar, I would still have limiting beliefs, and now I understand the importance of having a clear business model, strengthening my "why," and seeing the bigger picture." – Khallilah
But from my heart or hearts, why should you work with me? Because I am passionate about what I do. I believe, much like Maya, that what you learn you should teach, and what you get you should give.
So, let me help you get your weight up.
Shoot me a message. Set up a call. Or let's get started.
– XO
Taylar